Meredith Salenger: Actress
"Intelligence and Integrity are a potent combination. Sadly, tabloid media concentrates on those who have neither." ~ Meredith Salenger 2006
Welcome to Meredith Salenger's web page.
updated April 2005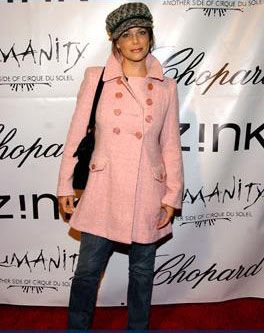 This is a fan page dedicated to actress Meredith Salenger.
(We are currently lucky to be called her official page!)
Biography
Born and raised in Malibu, California, Meredith Salenger loved performing in front of her family and friends. When she was eight years old, she expressed interest in acting. Her first professional role came soon after she began studying acting – she was literally discovered by legendary director John Huston and asked to play a 'singing and dancing orphan' in the feature film he was currently directing, "Annie." Then came Meredith's first starring role in the Disney film, "The Journey of Natty Gann", the first American film to win the gold award at the Moscow Film Festival. This film also garnered Meredith "Best Actress in a Drama" at the Youth in Film Awards for her wonderful portrayal of the tomboyish Natty Gann opposite actor John Cusack. Astonished at Meredith's talent, Walt Disney Studios put Meredith under contract to them for 2 years (the first time an actress had been under contract to a studio since the old days at MGM).
After starring in four more films by the time she was eighteen years old, (most notably, "A Night in The Life of Jimmy Reardon" opposite River Phoenix for which she was nominated again for Best Actress in Youth in Film and "Dream a Little Dream") Meredith left Hollywood for Harvard to further her education. From 1988 until 1992, Salenger attended Harvard University and graduated cum laude with a degree in Psychology, which proved she was not only beautiful and talented, but also extremely intelligent. Upon her return to Hollywood, Meredith resumed her acting career. Her recent credits include: "Lake Placid", "The Third Wheel," and an upcoming independent film called "Grownups." Salenger has appeared in several independent films including "Quality Time" and "Sparkle & Charm" and has added 'comedic actress' to her repertoire as she has been cast as the star of many new sitcom pilots for networks like NBC and FOX.
2005
: (currently in production) Meredith is starring in the epic feature film, "The Work and The Glory." The story is set in 1835 America.
2005
: Meredith stars in the episode "Ravaged" of the hit drama COLD CASE - playing an alcoholic mother of 2 - in an Emmy Worthy performance so gutwrenching and heartbreaking - it is like nothing you have ever seen from this beautiful actress before.
2003
: Meredith stars in the independent feature film, "Grownups" with John Stamos, Daniel London, and Jessica Walter. It is a romantic comedy about two married couples who decide to spice up their lives by "SWAPPING" wives.
Winner-Best of Fest Best Comedy-Breckenridge Film Festival
Winner-Audience Choice Award-Cinequest Film Festival
Winner-Audience Award- Rhode Island Film Festival
Winner-One to Watch-Wine Country Film Festival
2002
: Meredith Salenger can be seen recurring on "Dawson's Creek," the hit 1 hour Drama for the WB network. Meredith plays a film critic who goes to review Dawson's 1st directed student film - and in the process... they have a little romance.

2001
: Meredith appeared as a recurring character on the series, "Resurrection Blvd," a 1 hour drama for the SHOWTIME cable network.
Meredith also completed work on another romantic comedy called, "Good Advice" with Charlie Sheen and Denise Richards.
And has a turn in the new Mirimax romantic comedy, "The Third Wheel" which stars Luke Wilson, Jay Lacopo, Matt Damon and Ben Affleck.

TRIVIA:
This film reunites Meredith with her best friend from college, Matt Damon! Meredith and Matt went to Harvard together and met the first day of freshman year and became great friends! (After college... Matt set his two best pals up together - and Meredith and Ben started dating!)
2000
:
NBC announced that Meredith will be the star of their new comdey series, "H.U.D." (along the lines of "Get Smart") Meredith plays a sexy secret agent!
David Zucker ("Airplane" and "The Naked Gun") wrote and directed this show.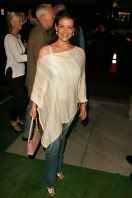 You can now see "Lake Placid" on Video!
an action adventure/ comedy
starring: Bridget Fonda, Bill Pullman, and Oliver Platt
Meredith plays a deputy in a small town in Maine
Oliver Platt's character ends up falling head over heals for the lovely 'Salenger.'
Who wouldn't!!!?!!!
David E. Kelley (producer/creator/writer of "Ally McBeal" and "The Practice") is the writer and producer of "Lake Placid" as well.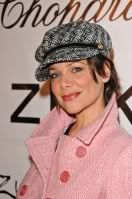 1999
: "Chicks" (a sitcom for the FOX television network) is comedy about 3 women (25 years old) living and working in Los Angeles.
Created and written by the hilarious comedian, Carol Leifer ("Seinfeld").
Meredith stars in this show with Ever Carradine ("Once and Again" "Veronica's Closet" "Conrad Bloom") and Heather Burns ("Miss Congeniality" "You've Got Mail").
They are the 3 'chicks' and they are so funny together.
COLLEGE:
1992 graduated Cum Laude with a degree in Psychology from HARVARD University.
FUN LINKS
:
IMDB (Meredith Salenger's filmography in the Internet Movie Database)
Meredith Salenger's current month TV schedule
ebay (Meredith Salenger items up for auction)
Six Degrees of Meredith Salenger (link Meredith to any actor)
Sexiest Celebrity (vote)
Hall of Fame Babe
Updated PHOTO LINKS
:
WireImage (Recent Event Photos of Meredith)
Daily Celeb (Daily Event Photos of Meredith)
Celebrity Photo (More Event Photos of Meredith)
Childhood Photos
ANOTHER NEW website with lots of NEW PERSONAL photos of Meredith
**updated**
Meredith's Recommendations:
check out NIKKA COSTA - Meredith's best friend & favorite ROCKSTAR
**updated**
Thank you for visiting.
Please revisit this page often for new information!!!
Meredith has many projects coming up.
:)
Want to see MORE photos?!?! CHECK THE LINKS AT THE BOTTOM OF THIS PAGE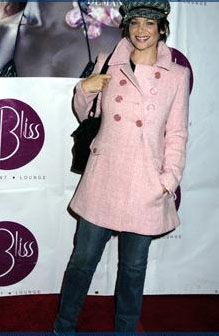 MORE MEREDITH LINKS:
Links: